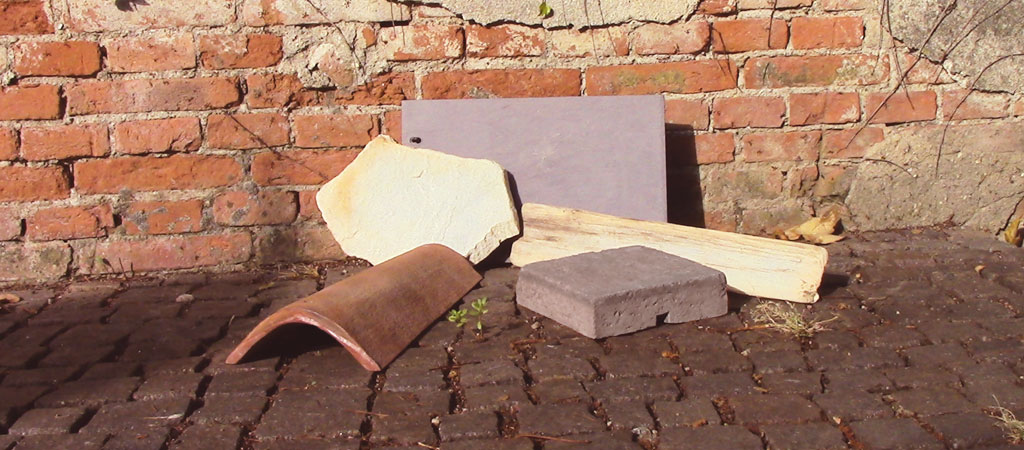 >
>
Press Release of 10/10/2016
Crowdfunding campaign begins for Invisible Solar Dyaqua, the photovoltaic for heritage buildings
After the beginning of the production of Rooftile, indistinguishable from the common terracotta tiles, Invisible Solar is now ready to become even stone, concrete and wood.
10/10/2016 - Press Release
The italian company Dyaqua launches a crowdfunding campaign to support Invisible Solar, the first photovoltaic technology identical to building materials such as backed clay, stone, concrete and wood. The campaign aims to raise funds to bring Invisible Solar upon historical buildings of all the world, increasing the Rooftile production and starting to produce the new materials.

In addition to the special edition of Rooftile, from 17 October 2016 the supporters of Invisible Solar can order the first preview of new modules shaped like stone, slate shingle, concrete brick and wooden board. Each sample will be marked "crowdfunding edition", hand-numbered and connected to a LED source: the energy generated by the module exposed to the sun will light the LEDs showing how Invisible Solar works.

"The decision to start a crowdfunding campaign came after the launch of the small artisan production of Rooftile.", explains Matteo Quagliato of Dyaqua, "The news spread fast in the world, going far beyond all expectations. So we thought to ask support to our fans who wants to help Invisible Solar growth in order to bring it as soon as possible also in their countries."

The campaign will run for a month on Indiegogo, where will be possible to order the Invisible Solar samples and find more details about the project, at this address:
https://igg.me/at/dyaqua-invisiblesolar
Invisible Solar
Until now, installing solar panels on heritage buildings was almost impossible because of their strong visual impact. But the sustainable redevelopment serves to prevent their abandonment and the consequent loss of cultural heritage.

This is the purpose that why Dyaqua invented Invisible Solar. Solar cells are hidden inside the modules, under a realistic surface which is transparent to solar rays only. Made with non-toxic and recyclable materials, Invisible Solar degrades the smog particles and keeps the module clean at the same time.

From June 2016 invisible Solar Rooftile has officially gone into production, immediately attracting the attention of the whole world even where this kind of tiles are not used. Therefore, Dyaqua has decided to launch a crowdfunding campaign to produce also the other materials.