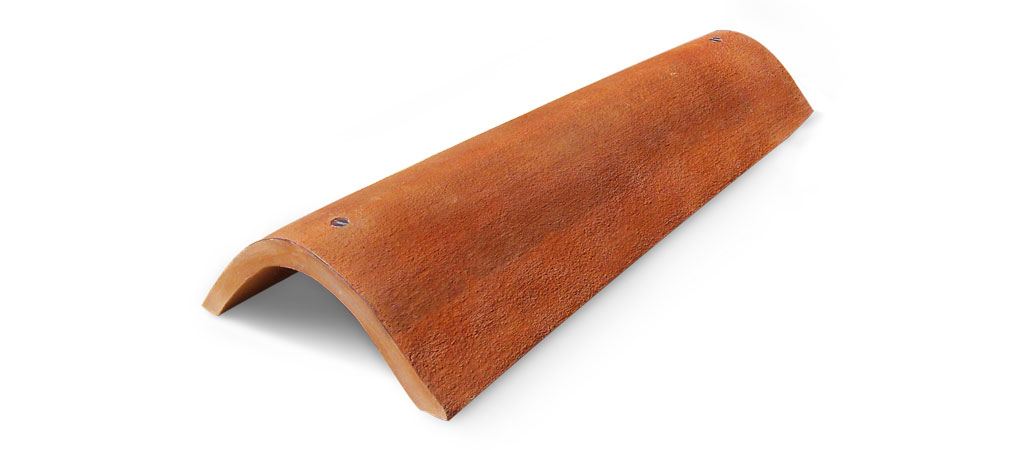 Invisible Solar Rooftile
The unique photovoltaic roof-tile with a natural look, realistic surface and easy to install. A new technology that achieve the maximum architectural and aesthetic integration.
Invisible Solar is a new technology able to take on the appearance of any building material. Each Invisible Solar module is not only a photovoltaic panel, but an active architectural element with various functionality.


Triple function
Photovoltaic module
Cladding and/or pavement
Photocatalytic material
Production restarts
order collection opened for the firsts 14 kWp
The Invisible Solar Rooftile came back to production, after a long suspension period. Order collection starts with a first 14 kWp batch that can be entirely or partially ordered, until sold out.
Ask for quotation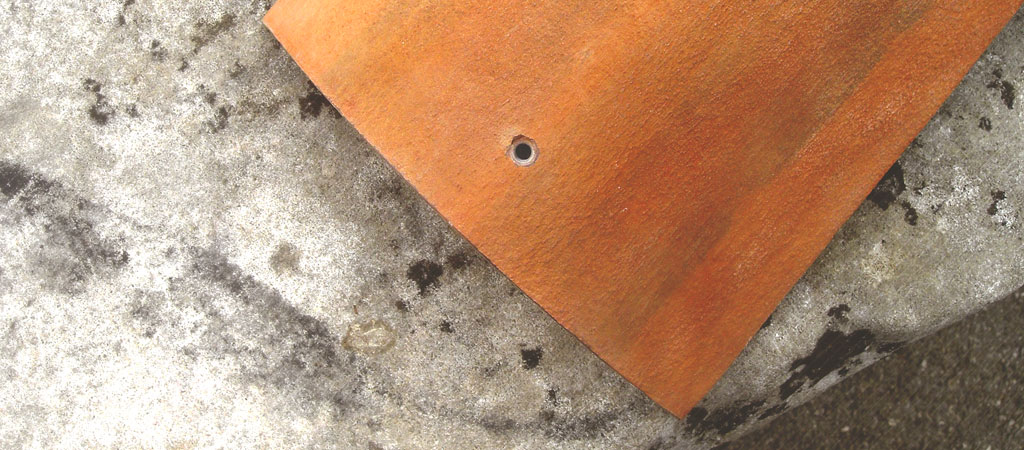 Features
Invisible Solar Rooftile stands out from other photovoltaic technologies and from common clay roof-tiles, thanks to particular features that make it unique.

Integrated
Installed as a ordinary clay roof-tile, it blends in the aesthetic continuity of the roof.

Photocatalytic
Light activates a natural and infinite process that purifies the air while cleaning the surface of the roof-tile.

Strength
It can withstand a high static load, tolerate chemical solvents and atmospheric agents.

Eco-friendly
Made with non-toxic materials,
from natural origins or reuse, all recyclable.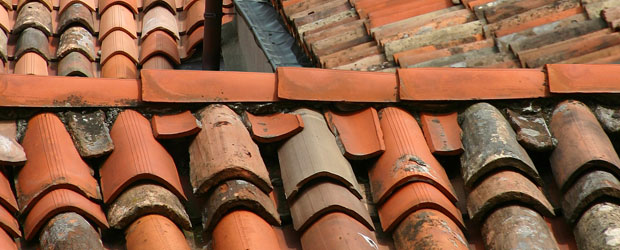 Replaces the existing roof tiles
Invisible Solar Rooftile can be installed even in existing roofs. It also can be installed in a roof portion, to reach the power you need without having to replace the whole roof.
Tech Data
Technical information about Invisible Solar Rooftile, with downloadable data sheet and installation guide.
General data sheet for single Rooftile
Peak power
6 Wp
Dimensions
46 x 17 x 13 x 7h cm
Weight
1,5 Kg
Operation temperature
-40°C / +85°C
Protection
IP68
Flammability (UL94)
HB
Download the complete Data sheet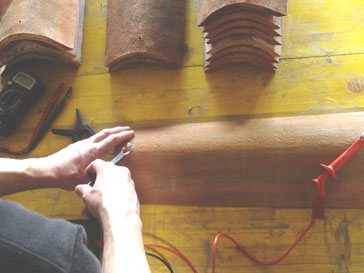 12 m2
Required area for 1 kWp
167 Rooftiles
To generate 1 kWp
How to install
The Invisible Solar Rooftile installation requires few simple steps. The method is similar to the one used for classic clay roof-tiles and allows to replace the existing coverage without additional structures.
Easy to install
No additional structures
Replaces the existing roof-tiles

Subscribe to Newsletter
Fill out the form to receive updates about Dyaqua products and activities directly in your mailbox.